My friend Alex at People Like Books created this challenge and tagged me, and I have accepted! Go watch her video HERE! This probably won't be as entertaining as watching her video but if you know me at all, you'll know that I am really camera shy. So don't expect any sort of vlog or video book review from me. Ever. Haha
Anyway, let's do this!
---
1) All time favorite book/series
Cassandra Clare's The Mortal Instruments, hands down.
This series holds a special place in my heart, not only because it's the first book series I ever willingly read and finished, but also because these books inspired me to write again. I had been writing fanfiction since I was around 12 years old, but somewhere between senior year of college and starting at my first official job, I lost the motivation for it. It wasn't until I read this series that I felt that spark of inspiration and passion to write stories again, and for that I am so grateful. It felt like coming home after being lost for a while.
2) Match your favorite song with a book
If I were to list all my favorite songs this post would never end, so I'll just name a couple.
"Never Be The Same" by Red
Whenever I hear this song I always think of Sydney and Adrian from Richelle Mead's Bloodlines series, specifically what happens at the end of "The Fiery Heart" and throughout "Silver Shadows". Sydney changed Adrian for the better; he'll never be the same Adrian he was in Vampire Academy and they compliment each other so well. That's what I love about their relationship. They bring out the best in each other, especially in Adrian's case.
"Salvation" by Skillet
Another Richelle Mead series, this is my song for Rose and Dimitri throughout "Blood Promise". I've always felt that during that dark time, Rose was Dimitri's ray of hope. Her unyielding love, perseverance, and tenacity are what saved him.
Songs give me OTP feels, okay?
3) When you buy books, do you judge them based on their cover?
At first, yes. Sorry. If I see a book that has a gorgeous cover I'm more inclined to pick it up and check it out. But, I've learned from previous experience to read the synopsis and several reviews before buying a book simply because it has a pretty cover.
Here's an example: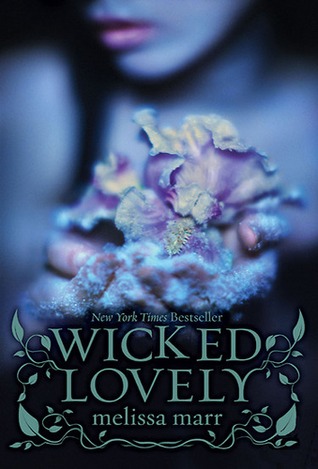 Isn't this cover so beautiful? Yes? Well, the story wasn't. Halfway into the book I just felt like tossing it, but I couldn't because it was an ebook from the library. Also, I didn't want to stop something I was already halfway through, so I trudged along forcing myself to finish. And when I did I vowed to never do it again because it was an awful experience.
Here's another example:
The cover is not that great and don't even get me started on the title, but this series is absolutely amazing. Before I read it, I had seen it around online but didn't pay it any attention because I was not a fan of Twilight and (naively) figured it would be similar to it. Oh, was I so very wrong. So glad my friends reassured me this series was nothing like Twilight and kept insisting I read it. It's now one of my absolute favorite book series despite the sub-par cover and mediocre title.
4) How do you treat your books?
Like they are made of glass… No, I'm serious. Mostly. Haha
I try to take such good care of my books, whether they're signed or not, because 1.) I bought them and they cost money. Money doesn't fall out of the sky. 2.) I've been taught to take care of my things. And 3.) I used to work at my school library and always hated seeing how destroyed some books would get because of carelessness and inconsideration. I would help patch them up in the back room and always felt like I was playing the book doctor or something, trying to save books from going straight into the trash.
5) All time favorite author?
I can't restrict this to only one author because there are so many different genres out there and so many wonderful authors with varying writing styles, so I'll give my (current) top 3 favorites. These authors are my auto-buy authors; no matter what they write I'm definitely going to read/buy it.
Cassandra Clare
Her writing is so beautiful and I can only hope to someday be as half as good of an author as she is. I love how she's able to create such rich and intricate worlds and characters, mix in fantastical elements such as faeries and angels, yet still be able to ground it all into a version of our normal world. It's so amazing how Cassie is able to keep that delicate balance of realism and fantastical in her stories.
Cora Carmack
This woman kills me with all the book boyfriends she's created but I totally don't mind. I love how diverse, fun, and real her characters feel. There's always at least one character in each of her books that I could picture myself being friends with because I can really relate to them. That, or I want them as my real-life boyfriend. (Ugh, Garrick! Oh, but then Silas! And then Mateo! Hm… maybe it's best they stay fictional so we won't have an awkward situation in our hands. Haha) She's also the only author that I know of who writes and advocates for awkward people like me. If you didn't know, her motto is, "Awkward people need love, too." I love it. Haha
Susan Ee
She's only written one trilogy so far, but I became an instant fan of hers after I read "Angelfall". I really hope this trilogy is turned into a movie because not only do I want to see Penryn and Raffe portrayed on-screen, but also the creepy creatures and horrific world Susan describes in her books. I love the way she writes and how she describes things, even if some of the particularly gruesome parts were too much to read without taking a few moments to stop, cringe, and gag a little.
6) Name only one book you would recommend to people who never read books
Everyone has different tastes in books so I'm not really sure how to answer this one. A book I believe to be amazing and would recommend might not be someone else's cup-of-tea. But if I had to choose one, I'm going with "Angelfall" by Susan Ee because it has a kickass heroine, violent and terrifying angels, horrifying hellish creatures, intriguing angel politics, funny and witty dialogue, and squee-worthy romance that also makes you want to pull your hair out (in a good way, I assure you.). Everyone, just read the Penryn and the End of Days trilogy right now, okay. It's an amazing trilogy.
7) What is a book that you wish had a better ending?
"Allegiant" by Veronica Roth.
Not only because of the character death; I understood why she had that happen, and I don't agree with it completely, but I understood her reasoning. I mostly had issues with the pacing of the book because it felt really inconsistent, and it bothered me up to the point where I found myself getting annoyed. For a couple chapters I'd just be going through the book, processing information, and feeling a little bored just wondering when the pace was going to pick up. Then for the next couple of chapters after that, shit hits the fan and everything is just so crazy and I'm not sure what's going to happen next, and then… it slows down again and I'm bored. The main reason why it took me so long to finish the book was because of this weird pacing. I understand that Veronica learned that she didn't have to have action in every chapter because she could rely on her characters more to keep the story going, and maybe she just needs to practice a bit more, but it just didn't flow very well in "Allegiant". She should have just kept up with the pacing she set for the trilogy since "Divergent"; at the very least it would have remained consistent with the previous two books.
8) Biggest book on your bookshelf?
"City of Heavenly Fire" by Cassandra Clare
9) What are the first two books on your wishlist?
Since the box sets of TMI and TID probably don't count (but I seriously want those gorgeous new covers, ugh!), it's…
"Lady Midnight" by Cassandra Clare
You have no idea how ecstatic I felt when Cassie announced that she's going to be writing more Shadowhunter series. I will buy practically any book that is Shadowhunters-related and if it's written by Cassie.
And, I'm gonna cheat a little for the second one because I really feel like I can't have one book here without the others: The Rusk University series by Cora Carmack. I never really cared about football players, but then I read this series. Thank you, Cora!
This series is so ridiculously good and you all just need to read them ASAP. When I couldn't read the ebook I would listen to the audiobooks and, oh my god, they are lovely. Silas and Mateo just killed me. I just could not with them.
10) Do you prefer e-readers or real books?
I love the feel of a book in my hands, the pages as I turn them, but I also love how convenient ebooks are. I can't carry hundreds of physical books with me everywhere, but I can with ebooks! I believe writing in books to be sacrilegious, but sometimes I want to keep track of my favorite quotes without having to pull out my notes app and typing it down, or sticking post-its inside my book. Solution? Ebooks note-taking and highlighting feature. 😉 Amazing.
11) If you could live in any fictional world, which would you choose?
The Lord of the Rings because I think it would be so awesome being an elf. (*cough* and marrying Legolas *cough*) I'd be super tall and ridiculously pretty and immortal, and, hey, maybe even try to be a badass like Arwen. Ever since I saw The Fellowship of the Ring I've been wanting to learn the elvish language because it sounds beautiful, and I find their lore and history to be absolutely fascinating. Plus I just love how gorgeous the elven cities are in Middle Earth and if I had to choose a place to live over there, I am definitely living in an elven city.
12) Favorite October read?
I think I read this one around this time of year last year, or so. "Unbreakable" by Kami Garcia! It's the first book of the Legion series. (I believe it's a series?)
This book is basically a young adult version of Supernatural except the main protagonist is a teenage girl, and the brothers are twins. They act pretty much like Sam and Dean though. It's not as amazing as the show, of course, and I wasn't really a fan of the love triangle but it was entertaining enough. And it fits in with the spooky theme of October, what with all the spirits, ghost hunting, secret societies, and creepy haunted places in it.
13) Favorite snack to have while you read?
I don't really eat snacks when I read because I find it annoying having to juggle reading in one hand and eating with the other. As I answered in question #4, I'm very careful with my books and that includes avoiding getting them stained or wet. I have noticed that I often drink tea while I read on my bed though, so I guess I'll go with that as my answer.
14) What book feels like a knitted sweater you'd wear in the fall?
The book that immediately comes to mind is my favorite Rainbow Rowell book, "Fangirl".
This book is so adorable and heartwarming it's perfect for the autumn weather. Plus, mint green the only shade of green that I actually like so it works out with the colors, too! If you haven't read this book yet YOU. MUST. What are you waiting for?! It's SO good. I have never been able to relate to a character as much as I do with Cath. I wish I had this book back when I was a freshman in college because there were so many instances where I found myself thinking, "I would SO have done that too, Cath. That is SO me."
---
Hope you guys enjoyed this post! Thanks to Alex for tagging me! This was fun to answer even though I had such a hard time with #6. Haha
I tag:
Whoever else wants to do this!
To participate, you can write a blog post like me, or a video like Alex, post on Instagram, or however you want to do it. Just be sure to use the hashtag #FallBookChallenge15 when you post your answers, and tag me so I can check it out!
Have a wonderful autumn season!