To do my part in helping celebrate my favorite Backstreet Boy's birthday, I decided to do a blog post about the last time I met him, which was on Feb. 25, 2016 during the L.A. show for his All American tour. So this is sort of a throwback and event recep post. 🙂
I've been to several Backstreet Boys concerts now – two of which where I had VIP passes – but this was my first time attending one of any of the Boys's solo shows. Usually for BSB shows, there's little to no chance of me getting seats in the first ten rows (much less pit seats because they're freakishly expensive and sell out fast.). So, imagine my surprise and absolute excitement when I went onto Ticketmaster and found one seat available in the second row! It was at the very edge, but that didn't matter much because it was second row – the closest I've EVER been to the stage at ANY concert.
A little while later they announced the VIP upgrade package that included:
Meet & Greet with Nick
Solo photo-op
Commemorative laminate
Limited edition autographed poster
Soundcheck party
First entry into the venue
And, yes, I did buy the upgrade. I wasn't going to miss the chance to meet Nick again and get a "professional" solo photo with him. Haha A few days before the concert I started getting anxious and tweeted Nick, asking him what to expect because it was my first time going to his solo tour. Not long after, I was shocked and ridiculously giddy when I noticed my twitter blowing up because he had replied to me!
Needless to say, Nick definitely helped alleviate my anxiety and then some! I could not wait for the show.
The day arrived and I made some new friends while standing in line waiting to enter for the soundcheck pre-show party. We ended up waiting longer than expected because they were running late (Backstreet Time, of course. Lol) but once they finally distributed our wristbands and allowed us to enter the theater and take our seats, it didn't matter how long I was standing outside waiting because there was Nick on stage right in front of me! He greeted us, proceeded to sing a few songs, then it was time to get in line for the meet and greet photo. I had written Nick a letter, put a simple little collage together to act as a birthday card of sorts, and bought him a small gift to give him really quick before taking our photo together. I was so incredibly nervous as I waited in line for my turn and kept pacing and fiddling with the plain white envelope I had put everything in.
When it was finally my turn, other than repeating what I wanted to say to him, all I could think about was "DON'T FORGET TO BREATHE, OKAY?". Because what I've noticed tends to happen to me whenever I'm face-to-face with Nick is: I forget to breathe, either become speechless or unable to stop blabbing on and on, and suddenly get tunnel vision where I'm blind to everything and everyone except Nick. Yeah, I still gotta work on that. Lol But this time I am proud to say I was able to say everything I wanted to (which was pretty much a quick summary of the letter I wrote), then Nick did something that completely caught me off-guard that I swear my brain shutdown for a few seconds trying to process what just happened: he held both my hands, thanked me, then kissed me on the cheek. In my mind I was screeching, "…Nick Carter just kissed me on the cheek. NICK CARTER JUST KISSED ME ON THE CHEEK!"
But, of course, outwardly I was just calm and smiling broadly, and trying to not lose my shit.
Afterwards, I was still in shock over what transpired so when Nick said for us to take our picture, all I could do was agree and practically leap into his arms for a hug. Haha I was a little worried it wouldn't come out good, but I was so happy it did. It's now one of my favorite photos with him.
After the VIP portion was over, I met up with some friends and had dinner at the restaurant next door before the actual concert, which was such a fun and amazing experience! Even though I was at the very end of the second row, since no one was in front of me and there was still space in front of the stage, I actually got to stand right in front for the majority of the show! I literally could have put my elbows on the stage. Nick was fantastic and danced right in front of my section a couple times which was another new experience for me. Haha After the show, we found out that if you spend at least $100 in merchandise, you get to take a selfie with Nick after the show. Um, how was I supposed to say no to that? Lol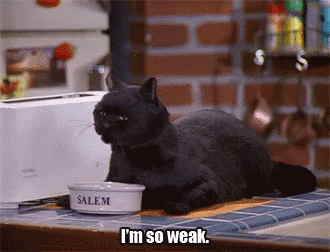 But no regrets whatsoever because YAY SELFIE WITH NICK!
Overall, it was an amazing day with my favorite Backstreet Boy and he definitely kept to his word of "hugs and love". I'm so thankful and happy that I got to spend that much time with him, and finally see one of his solo shows. Looking forward to going to his next tour!
Happy 38th birthday, Nick Carter! I hope you had an amazing day filled with happiness, love, yummy food, and quality time with your family and loved ones. Thank you for bringing fun, beautiful, and heartfelt music into my life and for always being able to make me smile. I can't wait to see you in Vegas and also on my first ever Backstreet Boys Cruise in May!